The Worth County Weed Commissioner serves at the discretion of the Worth County Board of Supervisors. The commissioner has full power to enter upon any land within Worth County for the purpose of destroying noxious weeds. Actual destruction shall not commence until 5 days after serving written notice on the landowner. A copy of said notice being filed with the Worth County Auditor. The commissioner has such other duties as specified in Chapter 317 of the Code of Iowa.

Buckthorn
Buckthorn shrubs grow to heights of 10 to 25 feet at maturity, displacing native vegetation in woodlands and prairie areas. Buckthorn also destroys wildlife habitat in those areas.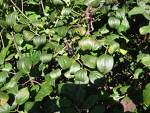 Buckthorn
While not an outright concern for area farmers, Buckthorn plants act as a winter host for soybean aphids. Unfortunately, Buckthorn control would likely have little effect on the overall aphid population.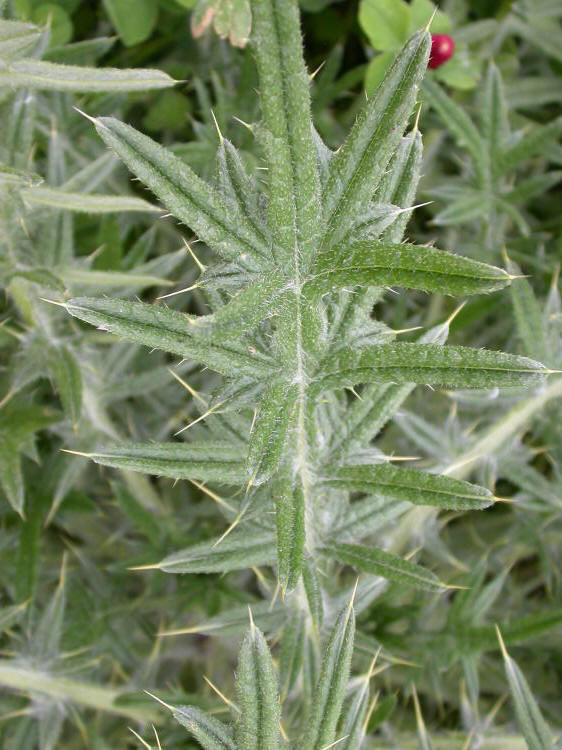 Bull Thistle
Bull Thistle is a biennial with spiny stems, flowers and leaves. Stems grow between two and five feet in height and are green or brown, depending on age.

Bull Thistle

Bull Thistle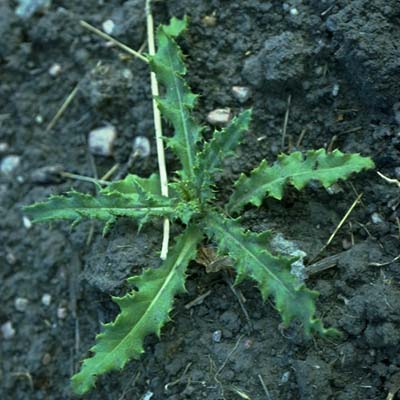 Canada Thistle
The weed grows up to four feet tall, with white or purple-headed flowers and spiny leaves. Canada Thistle is most often found amongst feed and seed materials imported from northern northwestern states.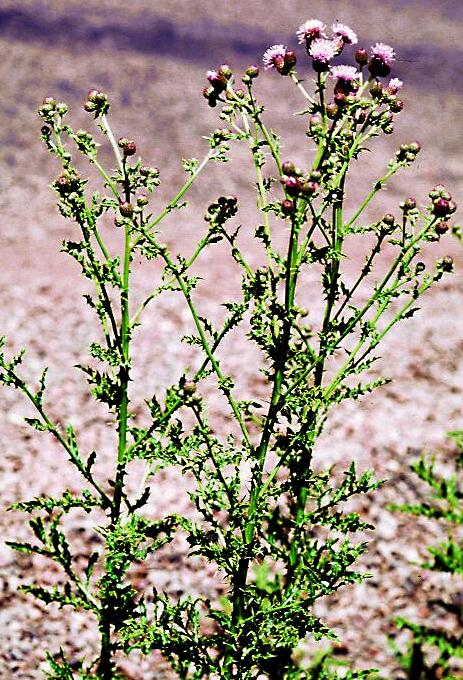 Canada Thistle
Canada Thistle appears above ground in early spring. Early pulling and hoeing as well as early summer cultivation combined with specific herbicides are the most effective means of control.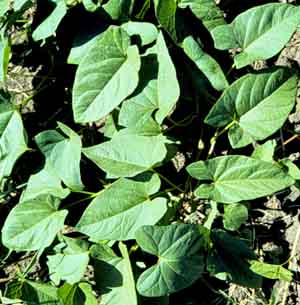 Field Bindweed
Field Bindweed is a perennial vine that causes difficulties for gardeners and farmers due to its deep and extensive root system, growing up to 20 feet underground. The plant grows in vines up to seven feet in length that in abundance, create a tangled web of the plant on the ground.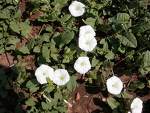 Field Bindweed
Besides its root systems, the plant seeds are easily spread through normal farming practices and through the digestive systems of livestock. Seeds can live underground up to 50 years before germinating. Its pervasive root structure and persistent seeds make Field Bindweed control extremely difficult.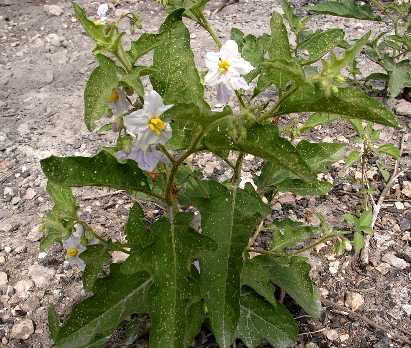 Horse Nettle
This weed is a relative of garden vegetables such as tomatoes and potatoes. Unlike those plants however, the fruit and other parts of the Horse Nettle plant are toxic.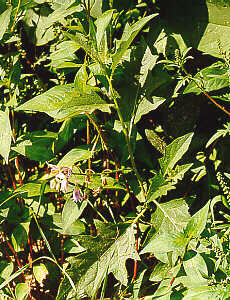 Horse Nettle
Even as included in dry hay, the plant is poisonous to livestock. Its deep root structure makes it a problem for easy removal. Horse Nettle is identifiable by its fruit that resembles tomatoes, as well as prickly stems and leaves.
Leafy Spurge
Leafy Spurge plants contain a milky sap. The perennial weed grows 2 to 3-1/2 feet tall with smooth stems and yellow flowers. Flowers develop in mid-June. Leafy Spurge displaces native vegetation by using available shade, water and nutrients, as well as producing toxins that harm nearby plants.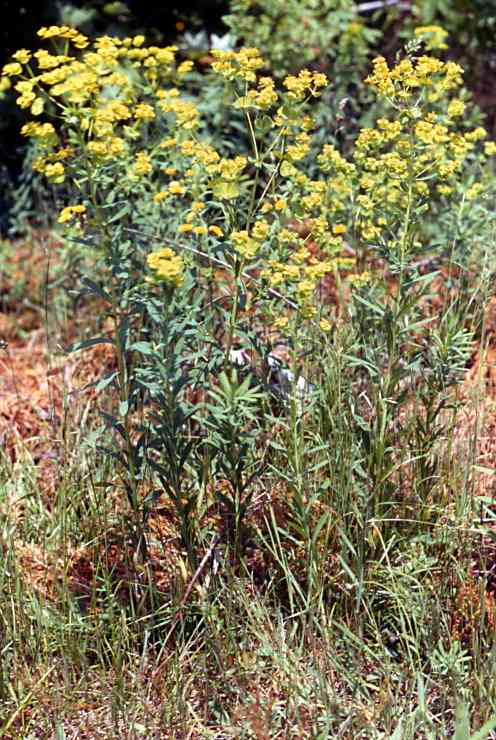 Leafy Spurge
Leafy Spurge is aggressive and can overtake large areas of land. The weed is often controlled through the use of biological means through the use of one of several beetle species, through herbicidal methods or by controlled burn.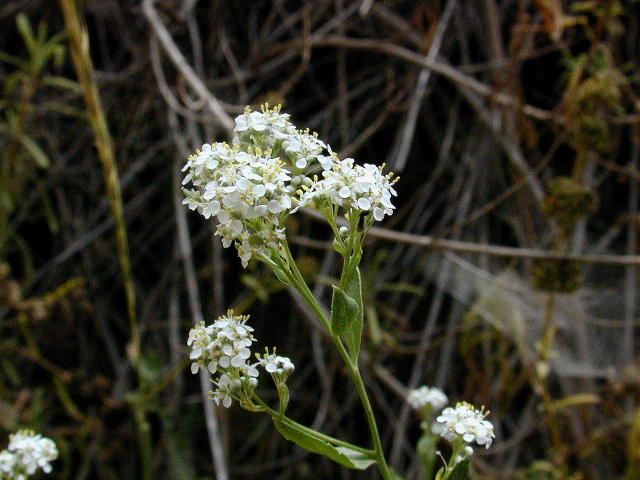 Perennial Peppergrass
Peppergrass, otherwise known as Hoary Cress, is a grayish-green plant with leaves one to three inches long.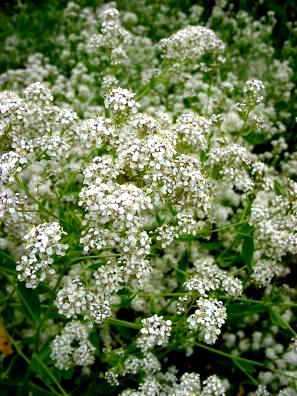 Perennial Peppergrass
Peppergrass produces white flowers from May to July. Seeds mature from June to August.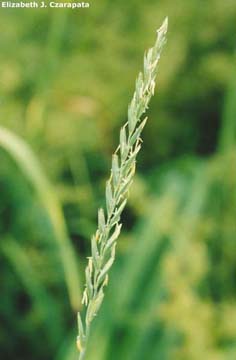 Quack Grass
Quack Grass is a perennial with stems that grow up to three feet tall. Rootstocks are pale yellow or straw colored. Stems are distinctly hairy. Prevention includes planting seed free of the weed, as well as eliminating its use in livestock feed.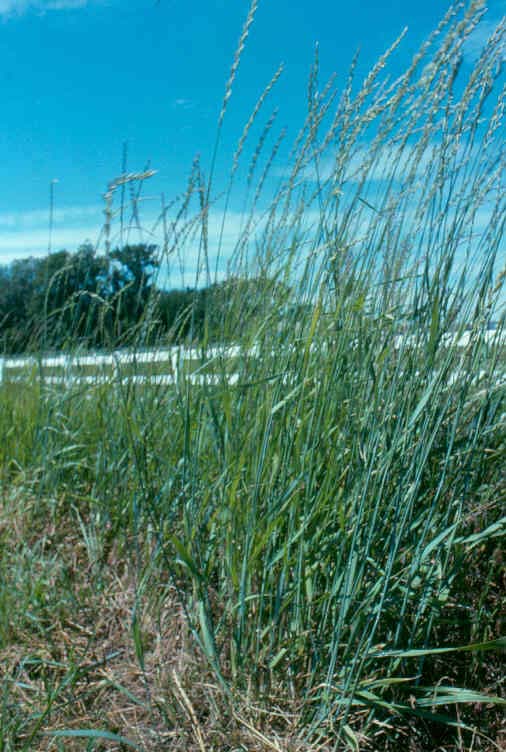 Quack Grass
Quack Grass has also been a concern in grass seed imported from northern states. Cultivation and herbicides are effective control methods.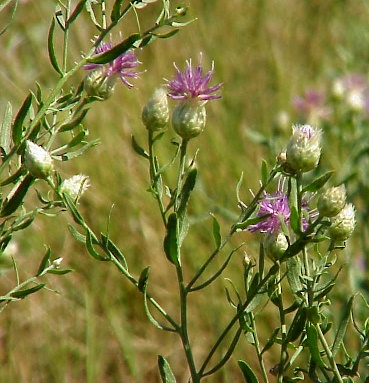 Russian Knapweed
The plant grows up to roughly three feet in height. Stems covered with white hairs branch out from the base.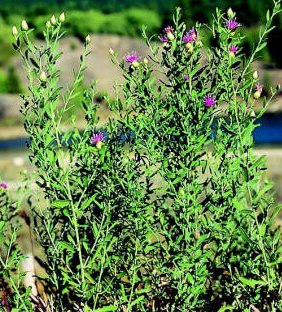 Russian Knapweed
The August-flowering plant is best controlled by prevention, including making sure seeds are weed-free at planting and cleaning equipment before leaving infected fields.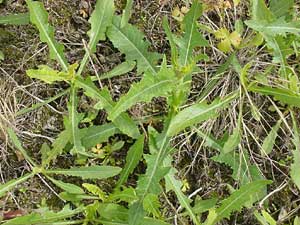 Perennial Sowthistle
Perennial Sowthistle is a weed with hollow stems with a bitter, milky juice. Stems can grow from one to six feet tall. The Sowthistle flowers a bright yellow. The presence of Sowthistle can lead to reduced crop yield, meaning higher herbicide and other incidental costs for farmers.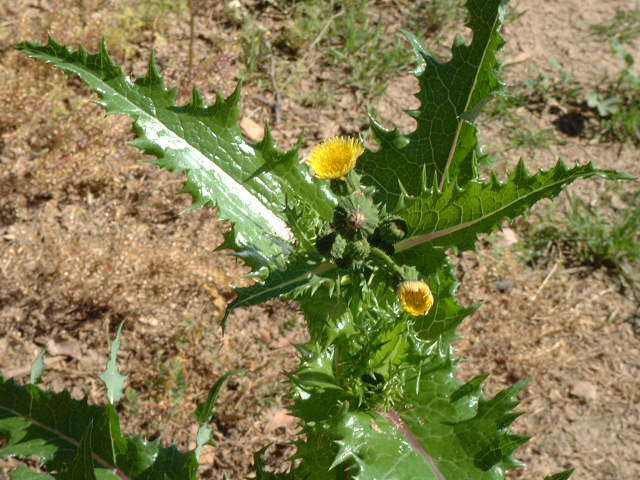 Perennial Sowthistle
Sowthistle is most often found in cultivated fields, waste areas, meadows, sloughs, woods, lawns, roadsides, shorelines, and ditches. Sowthistle is resistance to many herbicides and responds better to physical methods of removal, particularly well-timed tillage.